There is something special about Captive Minds. Perhaps it's in the Shoreditch water, or perhaps it's in the people that Marcus has chosen to surround himself with over the years to help build the agency to where it is today. Wherever it's from, it most definitely seems to harbour an incredible spirit of adventure and opportunity. Embedded in the ethos of this agency is very much one of work hard, play just as hard, and enjoy everything that life has to offer – but most importantly do things that make a difference. That resonates in the work we do – from helping the first wounded soldiers to ever walk to the North and South pole realise their dreams and inspire those around them through to making Apps that are trying to make a genuine difference to a patient's experience of our healthcare systems, and everything in between.
In this same spirit, I've decided to follow my dream and will be taking a year long break from life as I know it. On the 12th of July, I am embarking on a once in a lifetime journey with my boyfriend James to cycle from London to Cape Town.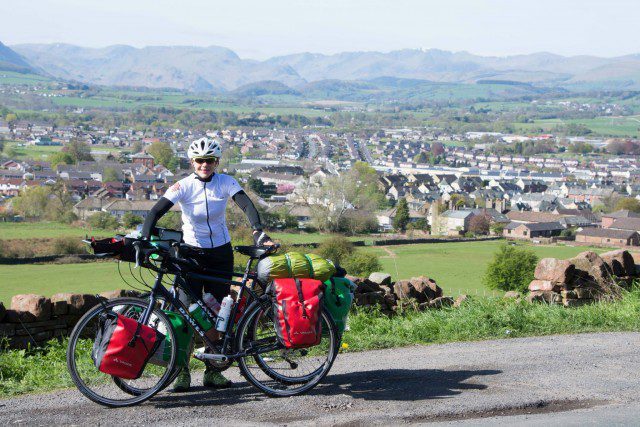 It's a long way – 20,000km – and we have decided to go it alone, completely self supported throughout our journey carrying everything we need on our sturdy touring bikes. The idea is to take our time – we'll be visiting 26 countries along the way meeting the people, experiencing their way of life and hopefully taking some learnings from how others live to enrich our own lives when we return. Sometimes in our world of smart phones and 24-hour internet access, we forget how to do the simple things in life. Don't get me wrong, I am somewhat nervous about saying goodbye to my iPhone, but once the withdrawal has worn off I look forward to remembering how to enjoy the simple things in life once more.
We have chosen to support the charity World Bicycle Relief through our efforts and hope to raise £50,000. This charity is truly fantastic and has a refreshingly modern way of approaching its work. They empower children and adults across Africa by donating bikes – and believe in mobilising people through the power of bicycles so that distance no longer becomes the barrier to healthcare, education and economic activity – not to mention the positive impact exercise has on health. Incredibly, just £95 will buy a Buffalo Bike and we aim to fund the provision of 500 bikes, as well as raise awareness of the positive impact that bikes can bring. I'll be looking forward to visiting some of the World Bicycle Relief's operations in person to see first hand how our fundraising is put to good use.
So, it all kicks off on 12 July with a fully-supported charity ride for our first leg from London to Brighton – we've got friends, family and strangers alike joining us and we still have places available for anyone interested! After that we're on our own, but we'll be taking the very same GPS tracker that the legend Mark Beaumont's used on his recent #Africasolo World Record breaking cycle from Cairo to Cape Town so you can follow our journey. For now, it is nearly time to pack my bags and wave goodbye to this inspirational team.