By Mitch Wood
Head of Studio
I was luckily enough to be one of the first to experience a conceptual holiday home designed by the Turner Prize winning Grayson Perry. Nicknamed the "gingerbread house", the structure is an inhabitable work of art commissioned by Fat architecture. Meticulously designed and instantly iconic; it was a rare experience.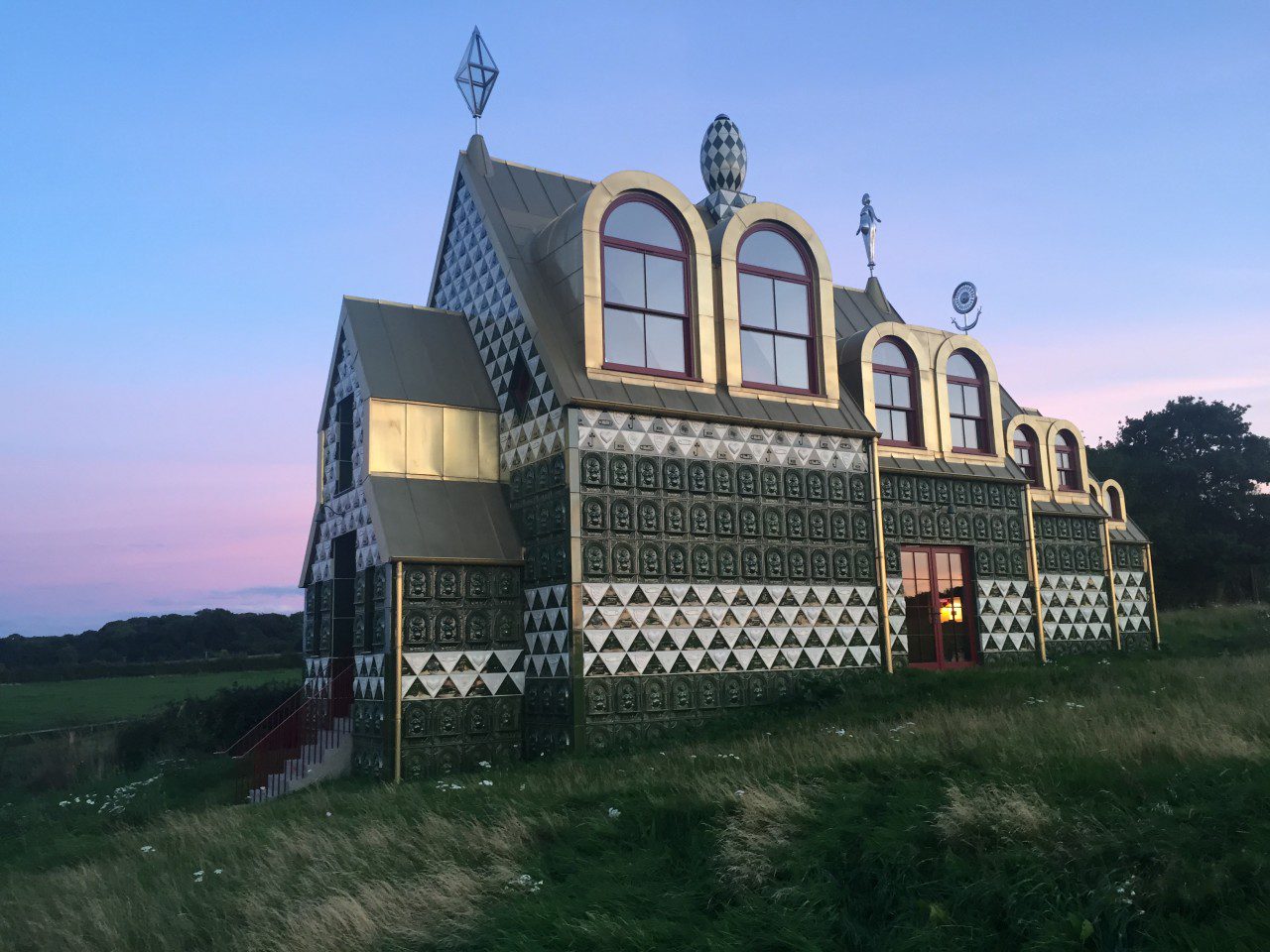 Grayson designed the house as a loving tribute to the heroine of the artwork's narrative – a mythical woman called Julie. I lived there for two days exploring each room and uncovering the story of Julie. Her life, love and humour is interwoven into all the elements of the structure and furniture. I truly felt part of this fantastic piece of art.
The house was recently featured on a documentary on Channel 4 and you can now go into the ballot to stay there yourself. I whole heartedly recommend the experience to anyone.
Scroll down for a few snapshots of our time there.