The Brief
Activate headline sponsorship for Altec Lansing at Major League Baseball's London Home Run Derby.
The Results
British Summer Time Audience: 20,000
Home Run Derby Audience: 15,000
Live Stream: 1M unique viewers
What better way to spend the Fourth of July in London than with Major League Baseball at the British Summer Time Festival? Altec Lansing agrees, and asked Captive Minds to manage their headline sponsorship of the Home Run Derby event: a one day bonanza of baseball, but not like anyone had seen before.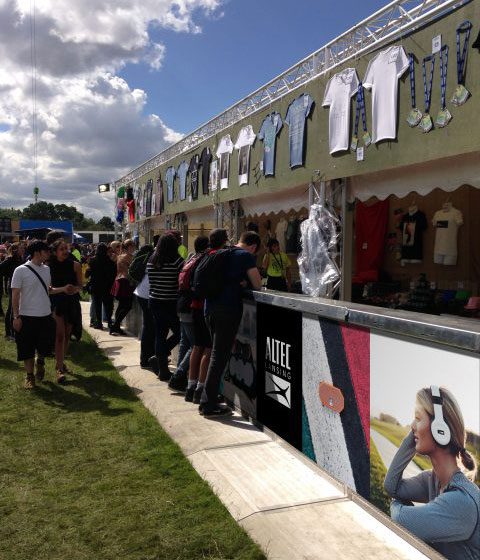 Over the course of the day, 15,000 people gathered to watch ex-Major League players battle against ex-British cricket players to hit the most home runs into the crowd. Floating targets added extra points and penned off sections in the crowd allowed for the most determined members of the audience a chance to play fielder.
Captive Minds helped manage and monitor all brand presence for Altec Lansing as headline sponsor, as well as setting up a merchandise stall, an exclusive listening booth in the VIP area and brand ambassadors patrolling the venue with top of the range Altec Lansing speakers as an opportunity for attendees to experience the products for themselves.